General: +91 - 9400 989 111
Sales: +91 - 9400 989 444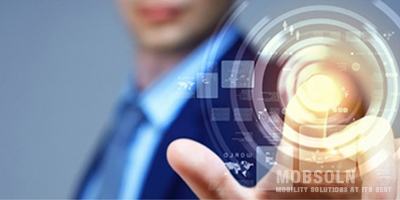 You Dream...We Deliver.
Mobility Solutions at its best
A dedicated team of professionals, solely focusing all our attention to Mobile Web and App Development – That is what we are! We believe focusing is the key to achieve result and we are sure once you get in touch with us, you can surely feel the difference.
Quality – Our unquenched passion for perfection
Magnificent Apps, at your budget
MobSoln - The people you can trust,
for any of your mobility requirements
Professionals with more than a decade of expertise in quality Mobile Web and App Solutions
Welcome to MobSoln
MobSoln is a Kochi, IND based company, wholly dedicated for mobile development. We believe focusing is the key to achieve results and that is why we have devoted our software development activities exclusively to the mobile – web and app development. With a team of well experienced and dedicated professionals we are committed to deliver stunning mobile app solutions in the best time frame.
Read more »
Mobile App, Website
Whatever be your mobile development need, we are here to serve you with the right solutions. With years of developmental experience in web and mobile app development our team is immensely rich in versatile app development & is ready to cater you in a variety of mobility domains like - Mobile App Development, Enterprise Application Development, Game Development, Mobile App Performance Tuning and Optimization Services, Mobile App Security Services.
Build Career with us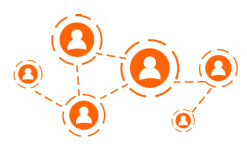 We are always in search of the best talents. MobSoln provides you the best opportunity to learn and grow. We understand each individual is unique and provides you the best prospect to explore the skills and bring in success. It doesn not matter whether you are a fresher or well experienced. Actually it is the 'Attitude, which Matters'... We are planning and moving towards an Employee Owned Company policy, so as to share the maximum benefit to the employees which they bring in!

Read more »
New Announcements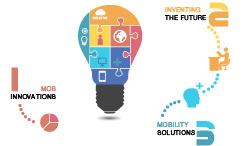 IITSYS
We are just about to start with our new training division in IITSYS. The objective is to provide quality training in Android and iOS platforms. It will not only enable us to cater for our developmental needs and also could help to build a number of quality professionals with the right technical stuff.

Read more »
Our recent projects
We have a diversified clientele in various domains especially Tourism, Real Estate, Educational, Business, Medical, Religious, Textiles and Jewelers etc. In the past few years, we have been serving in web design and development and have built a number of quality websites with stunning performance and exquisite designs. It is actually the solid track record and satisfied clientele, which gives us the inspiration to start with an exclusive mobility development division.

Read more »